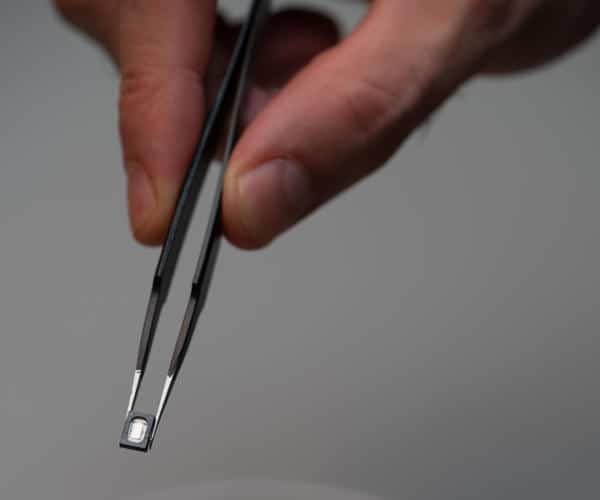 Published:
USound seals multimillion dollar contract with 3nod Acousticlink
Graz, November 19, 2018 – Austrian MEMS audio specialist USound has sealed a contract with leading Chinese integrated solutions provider 3nod Acousticlink.
USound will deliver an extensive amount of its piezoelectric loudspeakers Ganymede over the next two years, enabling 3nod Acousticlink to produce and sell smart and high-quality true wireless earbuds and multi-driver 3D headphone. This contract will generate a multimillion dollar revenue stream for USound.
USound technology is the perfect solution for 3nod Aousticlink's products: With their compact size, Ganymede speakers are ideal for in-ear headphones design, and wearables such as true-wireless headsets. As the perfect addition to a traditional speaker, it is easily retrofitted into standard enclosures to improve treble or implement 3D-audio systems.
"We are so excited for what comes next, being all very aware that we are contributing to revolutionise music reproduction in consumer audio products", says Fabio Santagata, senior technical marketing manager at 3nod Acousticlink.
"We are excited to cooperate with 3nod Acousticlink, supporting them in bringing the best audio experience for smart devices to the market", says Ferruccio Bottoni, CEO at USound.
About USound:
USound is a fabless audio company offering high-performance silicon speakers and high-quality sound solutions based on MEMS (Micro-Electro-Mechanical Systems) technology. With its offices in Graz, Vienna, San Francisco and Shenzhen, USound serves international customers, enabling them to create totally new smart audio applications with MEMS speakers.
About 3nod Acousticlink:
Headquartered in Shenzhen, China, 3nod Acousticlink is the system solution provider based on lean manufacturing of intelligent products. As of today, 3nod Acousticlink runs an R&D centre with over 500 engineers in Shenzhen, and two manufacturing parks in both Shenzhen and Beihai, China. 3nod Acousticlink is a globally well-known supplier of audio products such as smart speakers, smart displays, Bluetooth speakers, home-theatre soundbars, wireless earphones, and wearables. Learn more