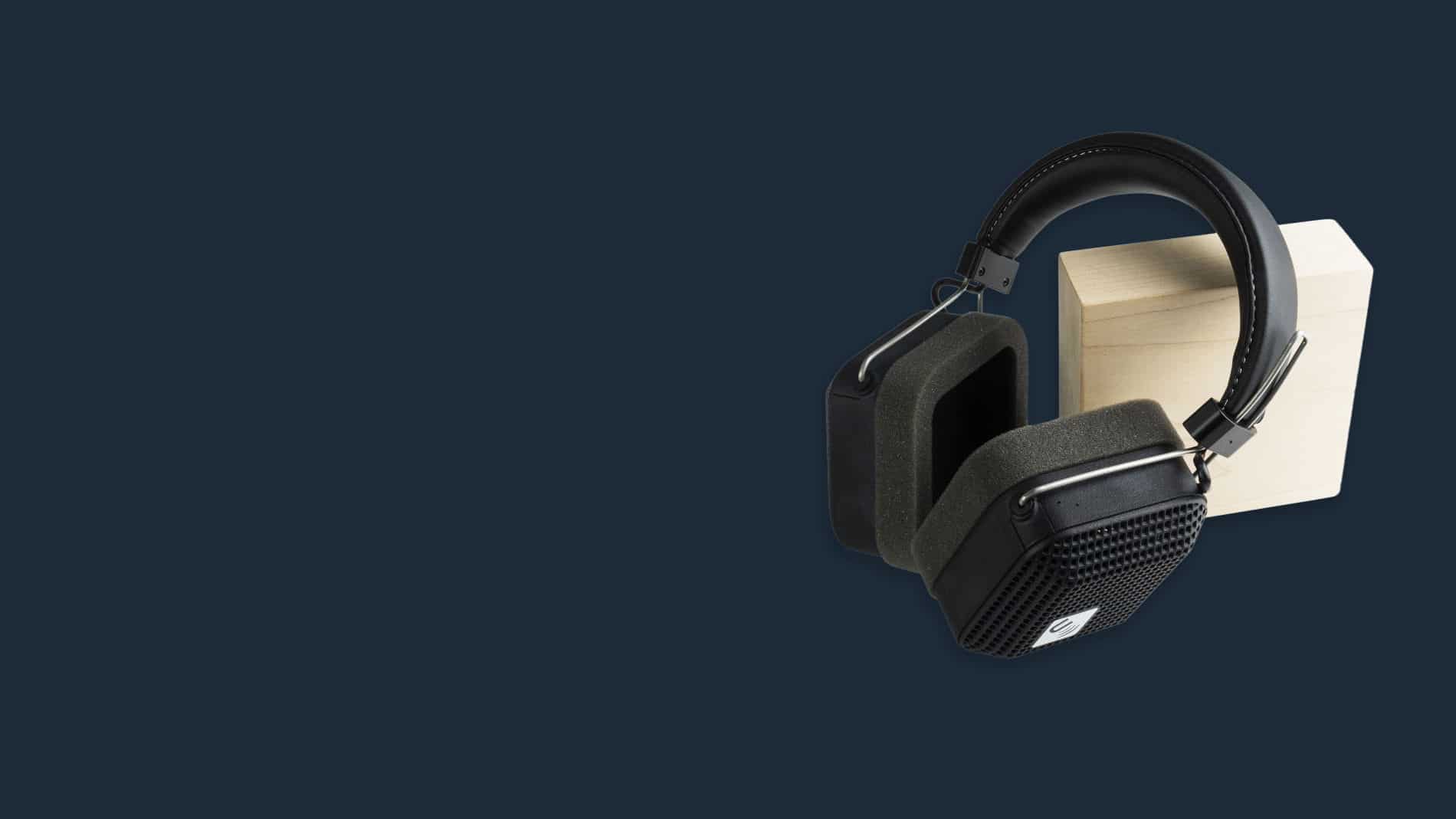 TAYGETE 4.0
MEMS speaker based
3D headphones
This novel 3D headphone design enables authentic 3D sound thanks to the bridge of 16 MEMS micro speakers and an electrodynamic woofer in each cup. It also includes a unique algorithm which allows real-time 3D sound.
How it works
The Taygete 4.0 headphones enable authentic 3D sound by positioning MEMS speakers in a bridge. The speakers are placed so that the emitted sound reaches the ear from different directions, thus keeping the human ear's natural directional cues.

The Adap MEMS speaker is especially suitable for 3D headphones due to its compact size of 6.7 x 4.7 x 1.58mm. This allows using multiple speakers in a compact volume, thereby improving the headphones' directional impression. Besides that, a two-way audio solution is used, where an electrodynamical woofer and the MEMS tweeters are combined. The MEMS tweeters show no membrane modes at high frequencies, which improves the acoustic performance at high frequencies in terms of non-linear distortions.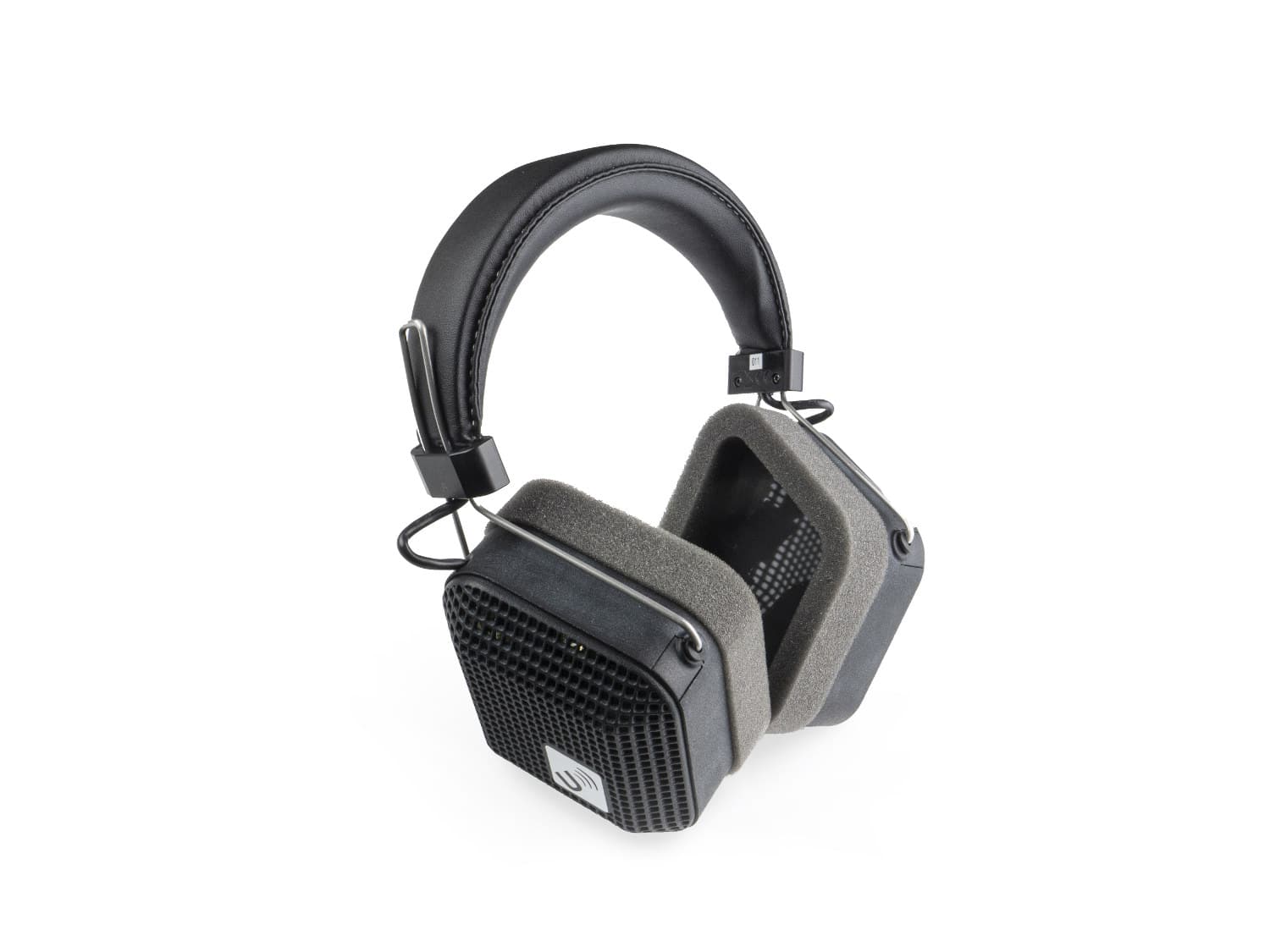 Features
16 high-performance built-in MEMS speakers and a woofer in each cup, which enables an authentic 3D sound experience.
Algorithm that enables real-time 3D sound. Additionally, DSP, DAC and amplifier are integrated in the headphones.
Possibility of stereo enhancement, elevation experiments, sound source positioning, surround mapping for 5.1 and 7.1 and other audio formats.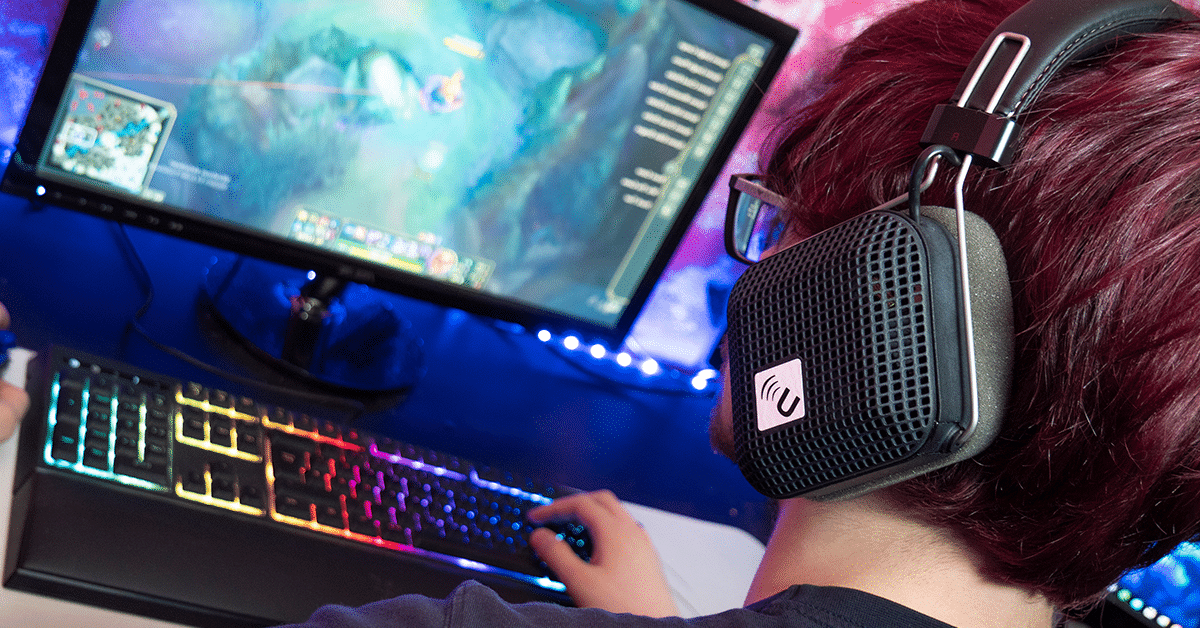 Interested in Taygete 4.0?
Tap the link below to reach our
sales representatives and book your custom demo.