!–THIS IS YOUR GOOGLE ANALYTICS TRACKING CODE–> <!–END RECORD OUTBOUND LINKS CODE–>
Proteus
Proteus is a design for a powerful speaker array based on our Ganymede MEMS microspeakers. Originally created to explore the possibilities of arranging a large quantity of Ganymede speakers in arrays, it is now a fully fledged and working speaker, boasting clear and crisp audio. Proteus can be built in a variant with 40 MEMS speakers, and a variant with 80 MEMS speakers.
Scroll down to learn how to build Proteus.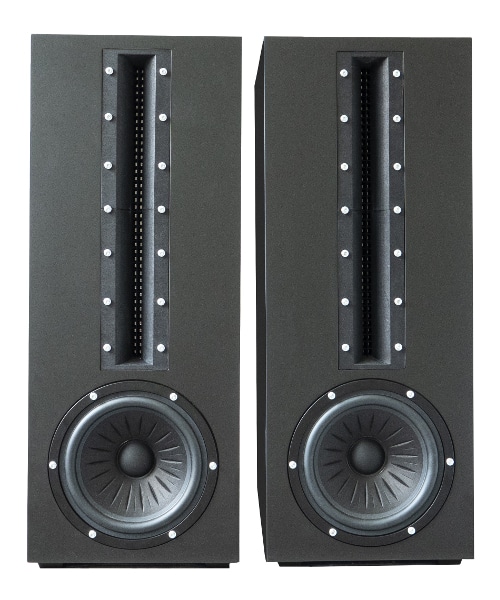 Building Proteus
To build this speaker, you will need the following materials:
Check out the plans in the downloads section below for further information.
Tutorial video coming soon!
Want to learn more about our MEMS speakers?
We have all the info you need on our knowledge platform Athena.