Proteus
Proteus is a design for a powerful speaker array based on our Ganymede MEMS microspeakers. Originally created to explore the possibilities of arranging a large quantity of Ganymede speakers in arrays, it is now a fully fledged and working speaker, boasting clear and crisp audio. Proteus can be built in a variant with 40 MEMS speakers, and a variant with 80 MEMS speakers.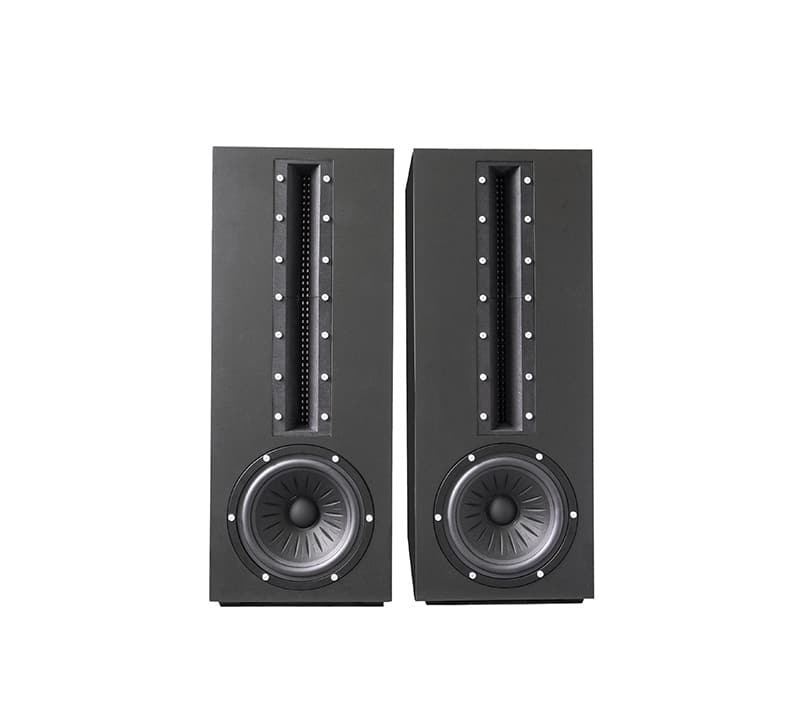 Crank up your DIY game
Build your dream system and experiment creating your own Hi-Fi audio system with MEMS speaker arrays. To build this speaker, you will need, among others, the following materials:
Build your own Hi-Fi speaker using
MEMS

speakers
Stay tuned for more
Subscribe to learn more about USound's plans for the Makers Community.
New and unique: Proteus 2.0
Introducing the next generation of our Proteus speaker array. Proteus 2.0 is our smart speaker approach, designed to surprise and delight with a total of 60 MEMS speakers and a 2.5" woofer for precise bass reproduction and arranged to ensure a homogeneous 360° sound radiation. This creates an exquisite listening experience and makes Proteus 2.0 a special treat both for the ears and the eyes.