!–THIS IS YOUR GOOGLE ANALYTICS TRACKING CODE–> <!–END RECORD OUTBOUND LINKS CODE–>
Proteus
Proteus is a design for a powerful speaker array based on our Ganymede MEMS microspeakers. Originally created to explore the possibilities of arranging a large quantity of Ganymede speakers in arrays, it is now a fully fledged and working speaker, boasting clear and crisp audio. Proteus can be built in a variant with 40 MEMS speakers, and a variant with 80 MEMS speakers.
Scroll down to learn how to build Proteus.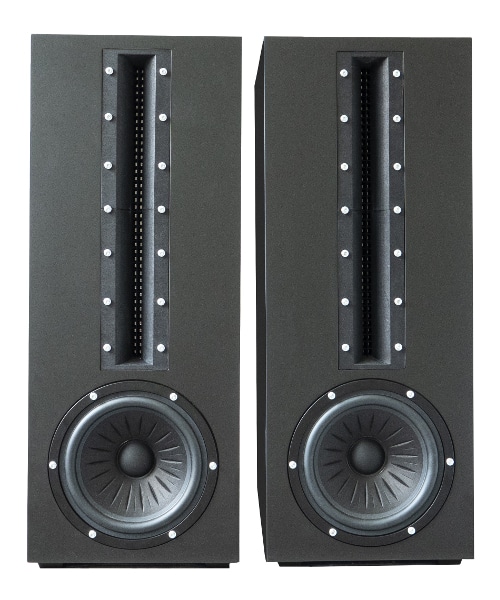 Building Proteus
To build this speaker, you will need, among others, the following materials:
Check out the plans in the downloads section below for further information.
Watch what it takes to build a Hi-Fi speaker using MEMS speakers
Want to learn more about our MEMS speakers?
We have all the info you need on our knowledge platform Athena.
New and unique:
Proteus 2.0
Introducing the next generation of our Proteus speaker array. Proteus 2.0 is our smart speaker approach, designed to surprise and delight with a total of 60 MEMS speakers and a 2.5" woofer for precise bass reproduction and arranged to ensure a homogeneous 360° sound radiation. This creates an exquisite listening experience and makes Proteus 2.0 a special treat both for the ears and the eyes.