With their compact size, our MEMS microspeakers are also ideal for sophisticated loudpseakers designs. Producing a crisp and vivid soundscape, they offer a yet unmatched accuracy of sound. As the perfect addition to traditional speakers, they can also be easily retrofitted into standard enclosures to improve treble or implement 3D-audio systems.
Utmost design flexibility and amazing sound
Unique and versatile
The performance and form factor of MEMS speakers makes them one of the most versatile transducers in the market. In arrays, MEMS speakers empower industrial designers with the possibility of devising loudspeakers with unique aesthetics and premium audio.
Unmatched sound quality
MEMS speakers produce a crisp and vivid soundscape immersing the listener into their audio environment and a yet unmatched accuracy of sound. In an array, it enables the creation of directivity patterns.
Repeatability and reliability
As a result of MEMS batch processing and a fully automated manufacturing process, the part-to-part variation is the lowest in the audio industry. MEMS speakers comply with international reliability standards to ensure robustness and stable performance over the product lifetime.
Dione
Dione
Transferring the concept of LED into acoustics
Our Dione Sound Stripe is a novel approach to loudspeaker arrays that allows for unparalleled design freedom. It consists of 20 Adap MEMS speakers, each with its own protective container, are mounted onto a PCB that is bendable in both directions. All MEMS speakers are connected and driven together, creating a crisp and homogenous soundscape.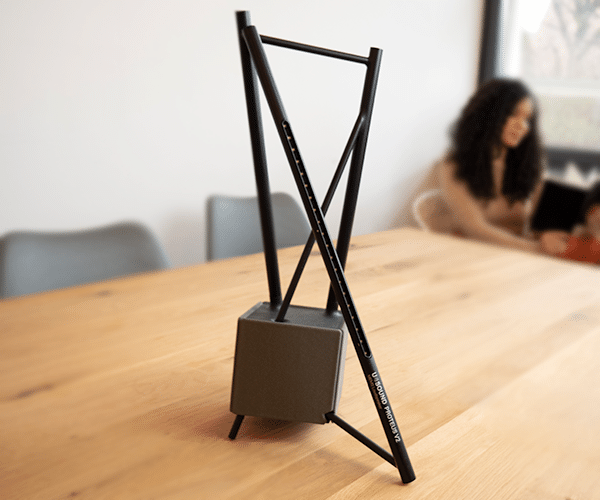 Demonstrator: Proteus 2.0
Homogenous 360° sound radiation
Introducing the next generation of our Proteus speaker array. Proteus 2.0 is our smart speaker approach, designed to surprise and delight consisting of a base box containing one 6.35 mm subwoofer, and three sound-tubes containing 20 MEMS speakers each, producing a homogenous clear sound field around the speaker.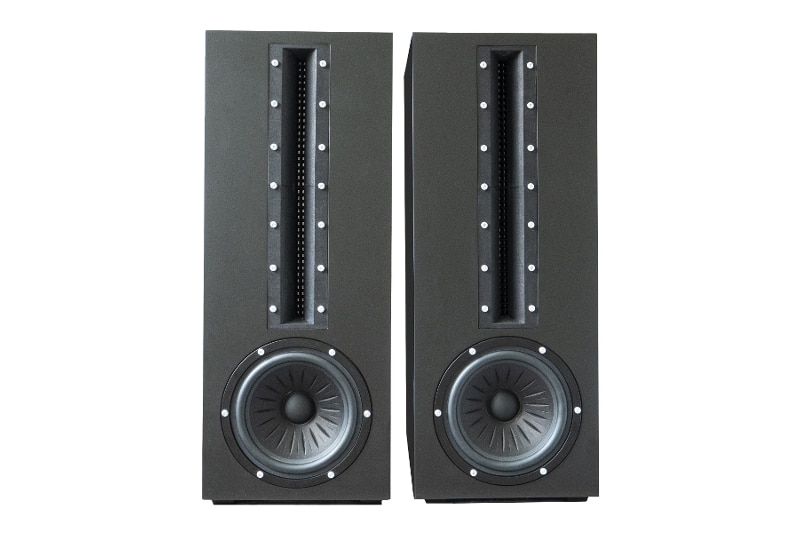 Proteus 1.0 DIY kit
Empowering the makers community with the lates speakers technology.
Crank up your DIY game and build your dream system and experiment creating your own Hi-Fi audio system with MEMS speaker arrays. Proteus is a design for a powerful speaker array based on our Ganymede MEMS microspeakers. Originally created to explore the possibilities of arranging a large quantity of Ganymede speakers in arrays, it is now a fully-fledged and working speaker, boasting clear and crisp audio.