!–THIS IS YOUR GOOGLE ANALYTICS TRACKING CODE–> <!–END RECORD OUTBOUND LINKS CODE–>
AR/VR Glasses Demo
Experience audio in a whole new way.
The Iocaste demonstrator features our MEMS-based audio module, that proposes a more minimalist version of AR/VR glasses. This novel near-field solution efficiently directs sounds to the ear, without the need for a headset or earphones and without compromising the privacy of the user.
Features
2-Way System
Includes electrodynamic woofer and MEMS tweeter to generate a very high bandwidth.
Customisation
Enables audio filter setup by Digital Signal Processor (DSP) for an optimal audio experience and microphone beamforming.
Noise cancellation and more
Bluetooth wireless audio (A2DP) and smartphone hands-free (HFP) support.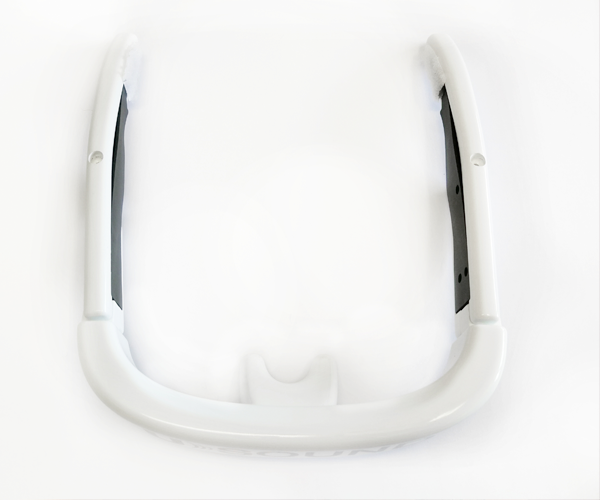 The Iocaste audio module can be placed inside AR/VR glasses sidepiece temples. With a thickness as low as 5 mm, it features a Bluetooth controller, 2 woofers, up to 4 MEMS tweeters, 2 microphones with beamforming, a power management for standard 3.7 V batteries and a 32-bit low-power micro-controller (ARM Cortex-M4).
We deliver the module with audio filters presets. The microcontroller allows to modify and adapt the filters to the specific and desired requirements.
Interested in testing Iocaste?