!–THIS IS YOUR GOOGLE ANALYTICS TRACKING CODE–> <!–END RECORD OUTBOUND LINKS CODE–>
MEMS Microspeakers
With their compact size, our MEMS microspeakers from the Ganymede family, are ideal for sophisticated earphone and headphone designs and modern wearables such as true-wireless headsets. Producing a crisp and vivid soundscape, they offer a yet unmatched accuracy of sound. As the perfect addition to traditional speakers, they can also be easily retrofitted into standard enclosures to improve treble or implement 3D-audio systems.
Features
FULL BANDWIDTH
Full bandwidth can be achieved with a single MEMS speakers.
SEAMLESS INTEGRATION
Easy integration into modern audio systems and MEMS microphones. It is also capable of operating as a piezo microphone.
ENABLES INNOVATIVE IDS
MEMS speakers enable modern lightweight and ergonomic designs for wired earphones and TWS.
UNMATCHED SOUND QUALITY
MEMS speakers produce clear and vibrant sound immersing the listener into their audio environment.
ADAP
MEMS speakers for wearables and high-res audio
Adap MEMS speakers are ideal for free-field audio solutions such as wearables. Thanks to its small size and low weight, Adap offers maximum flexibility for outstanding designs approaches. Providing a wide bandwidth, it enables high-res audio applications. Adap produces tangible, clear and rich sound immersing the listener into their personal audio environment.
Enables 3D audio for VR/AR and gaming
Great bandwidth
Allows sleek designs for wearables due to miniature size
Improves speech intelligibility for smart eyewear
Enables high-res audio systems
Adap Reference designs
Proteus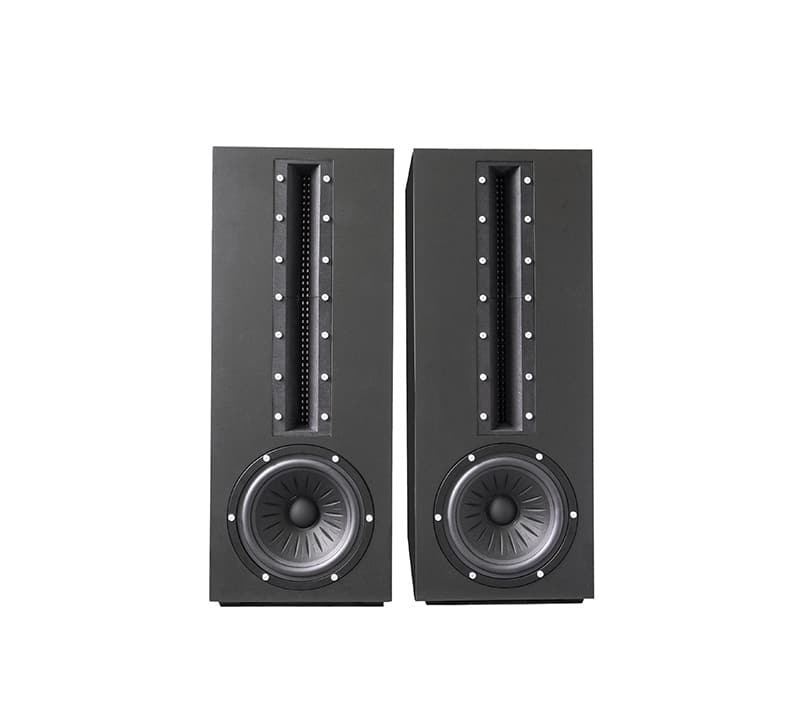 Proteus is a design for a powerful high-res audio system featuring MEMS speakers arrays. Proteus can be built in a variant with 40 MEMS speakers, and a variant with 80 MEMS speakers.
Danube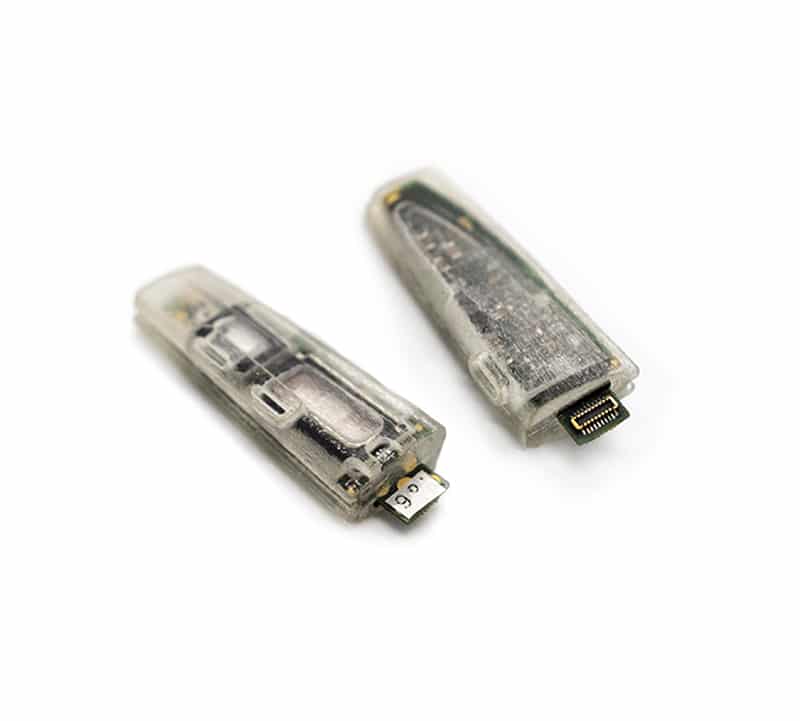 Danube is USound's audio module for both augmented reality and virtual reality glasses as well as smart eyewear.
Achelous
MEMS speakers for hearables
Achelous MEMS speakers are ideal for in-ear audio solutions such as wired earphones or true wireless systems (TWS). Thanks to its small size and low weight, Achelous, offers maximum flexibility for outstanding design approaches. Achelous produces vivid, clear and rich sound, immersing the listener into their persona audio environment.
Enables smaller and ligh weight audio systems
for improved ergonomics and comfort
Great bandwidth
Improves wireless audio systems battery life
Achelous Reference designs
Megaclite 3.0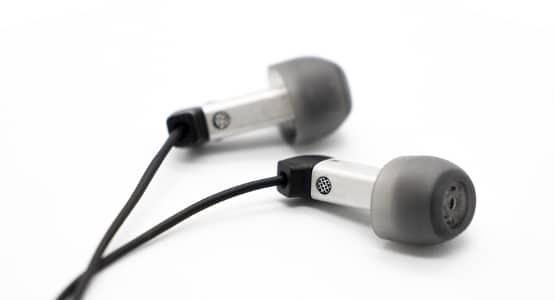 Our reference design for in-ear applications, Megaclite, is a leap forward in wired and wireless earphones – powered by our MEMS speaker Achelous.
Evaluation kits
Amalthea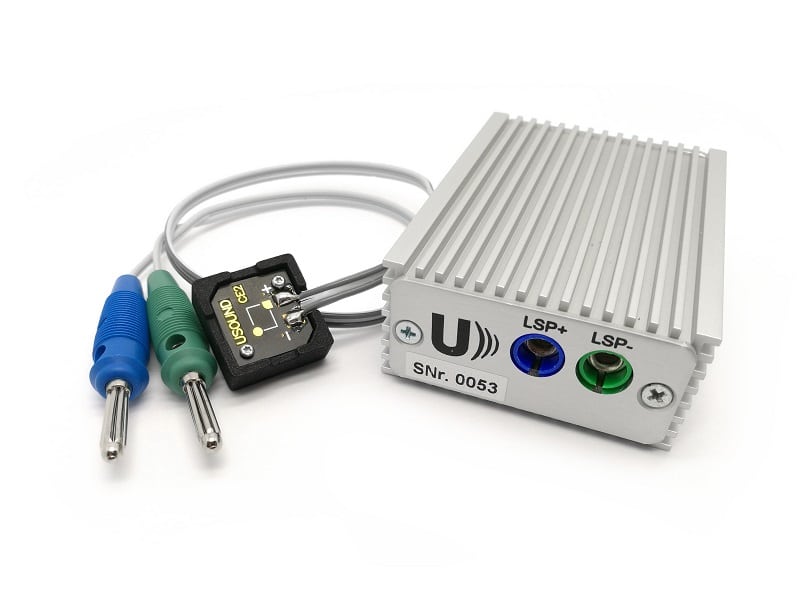 Amalthea is a linear amplifier for piezoelectric speakers. Its frequency range goes up to 80kHz, and it can drive up to 40 Ganymede at once. Amalthea can be used with Carme, a speaker box designed to hold a USound's Ganymede speakers. It is used to conveniently test the speaker's performance.
Ananke
Ananke is an evaluation board to test the performance of our MEMS speakers Achelous. It features analogue audio inputs and Bluetooth controller compliant to Bluetooth specification V4.1 with A2DP and HFP profiles. Additionally, the integrated Digital Signal Processor (DSP) allows the user to configure digital filters.
Want to learn more about our MEMS speakers?
We have all the info you need on our knowledge platform Athena.
Buy Ganymede MEMS speakers