!–THIS IS YOUR GOOGLE ANALYTICS TRACKING CODE–> <!–END RECORD OUTBOUND LINKS CODE–>
MEMS Microspeakers
Tiny speakers. Huge effect.
With their compact size of 4.7 x 6.7 x 1.6 mm, our MEMS microspeakers of the Ganymede family are ideal for in-ear headphone designs and wearables such as true-wireless headsets. As the perfect addition to traditional speakers, they can be easily retrofitted into standard enclosures to improve treble or implement 3D-audio systems.
Features
Efficient MEMS actuator
High force and displacement, high signal-to-noise ratio (SNR) and low power consumption compared to conventional speaker systems. Ganymede speakers create a clear and crisp sound for a vivid audio experience.
High integratability
Easy integration with MEMS microphones, capability of operating as a piezo microphone. The compact size enables array/matrix configurations and new audio functionalities, such as ultrasonic applications and beam forming.
Noise cancellation and more
Ideal speaker technology for active noise cancellation applications. Furthermore, Ganymede speakers are perfect for 3D audio applications for augmented and virtual reality.
Speaker versions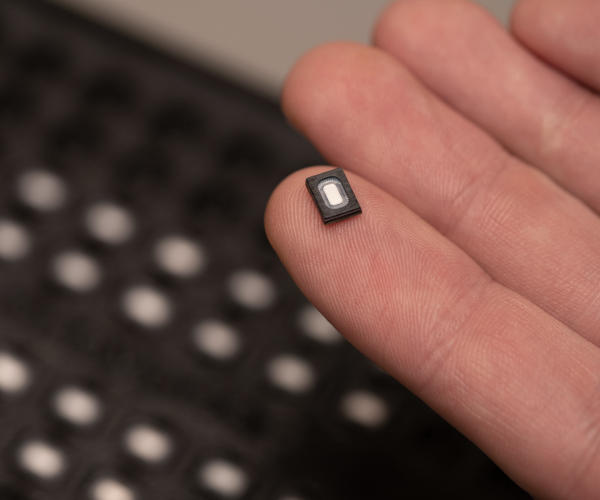 Adap
Adap is optimised as a tweeter with high SPL above resonance. It has a higher resonance frequency than Achelous and due to its higher Q-factor the maximum SPL can be reached.
Download Adap datasheet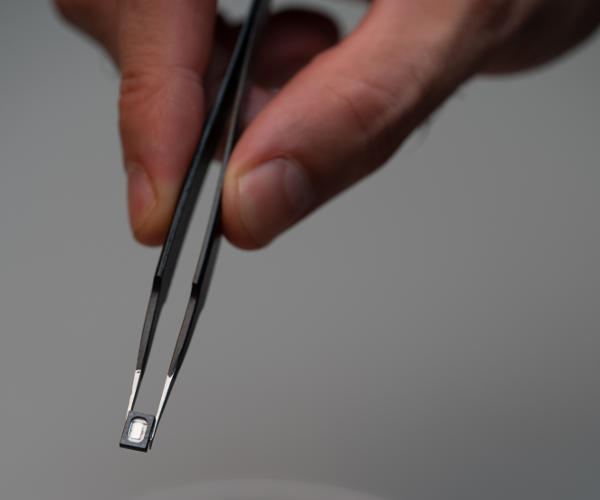 Achelous
Achelous provides higher excursion and more damping ideal for in-ear designs. In free-field, the resonance is lower than Adap, which allows a lower cross over frequency.
Download Achelous datasheet
Evaluation kits
Ganymede speakers Achelous and Adap can be evaluated with the following kits:
Amalthea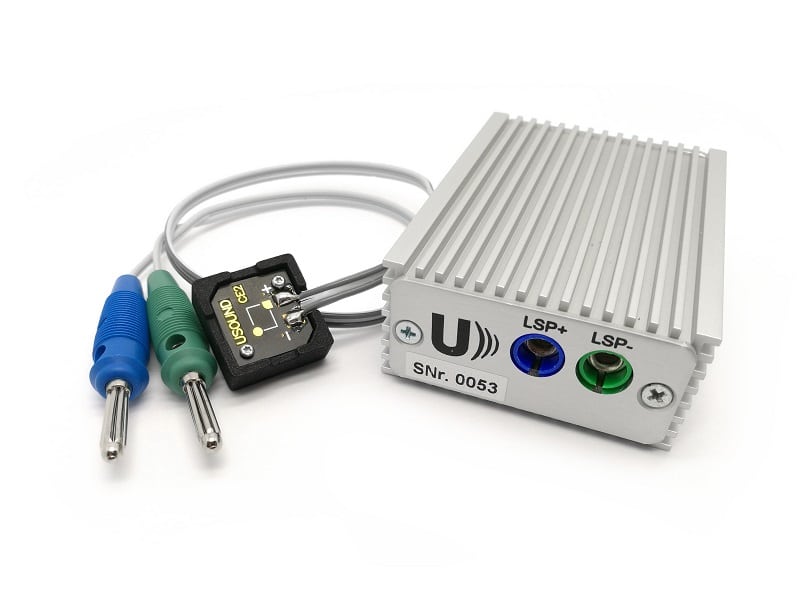 Learn more
Ananke

Learn more
Buy Ganymede MEMS speakers