Evaluation boards
Discover our evaluation boards, designed as a complete demonstrator and as a platform for rapid prototyping with MEMS speakers.
Amalthea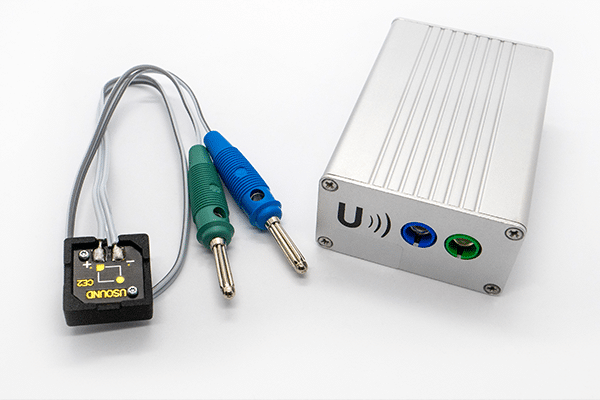 Amalthea is a linear amplifier for piezoelectric speakers. Its frequency range goes up to 80kHz, and it can drive up to 40 Ganymede at once. Amalthea can be used with Carme, a speaker box designed to hold a USound's Ganymede speakers. It is used to conveniently test the speaker's performance.
Helike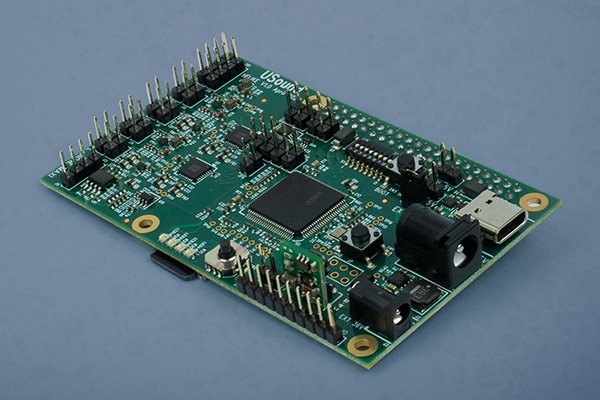 Helike is our common application platform for evaluating rapid prototyping and designing audio solutions using USound devices. The board includes Digital Signal Processor, DAC, and Amplfiers. It is compatible with Raspberry Pi, Arduino and the ST nucleo board.