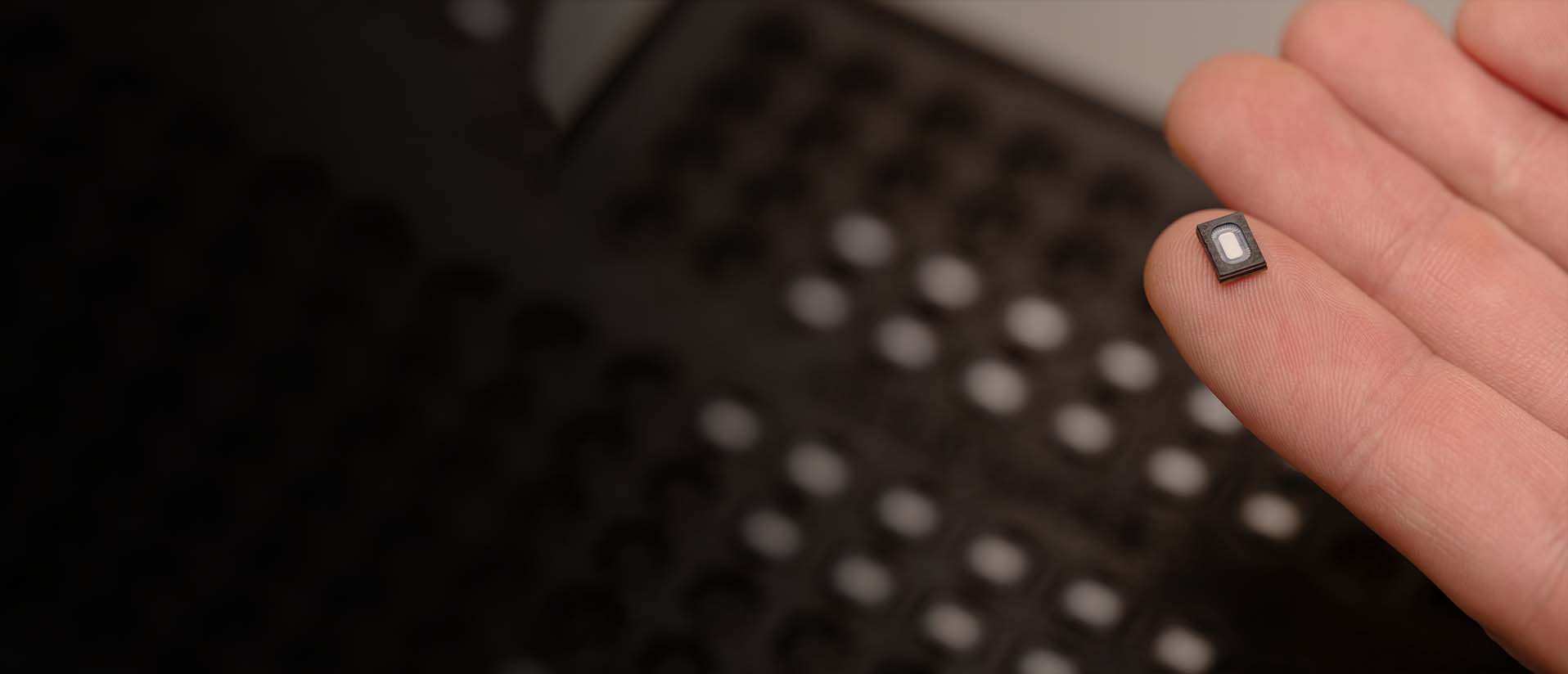 Published:
How are our Ganymede MEMS speakers connected mechanically?
Sealing the front from back side of the speaker is critical to obtain the best acoustic output. This can be achieved by two methods:
Glueing the speaker into the application's housing. In this case, the glue can be applied around the speaker or on the cover. Care must be taken to:

Obtain a fully sealed glue-line
Not cover critical parts with glue spill, like a membrane, back opening or electric contacts

Using a gasket between housing and cover. In this case, the speaker must be pressed from the backside onto a gasket in the housing. This can be done by a mechanical feature or via pogo pins/spring contacts also used for the electrical connection.
While in the final application the usage of glue may be desired due to cost, the use of a gasket offers the advantage of compensating mechanical tolerances and the possibility of non-destructive disassembling.